Upholstery Courses for the Public
The Woodworks Project is offering traditional Upholstery Courses, structured for absolute beginners and for those with intermediate or advanced experience of upholstery.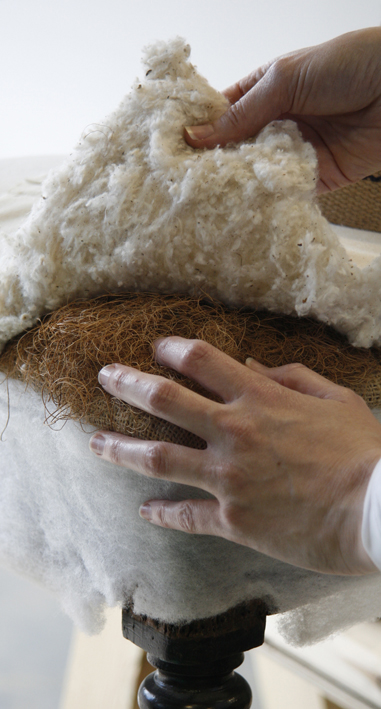 You may choose to work on an old, well-loved piece or start a new project using an item gleaned from an auction, car boot sale or from eBay.
Our experienced tutor will guide everyone through each step of the way towards completion of the project, one day a week over a six week period.
You can choose your own fabric to give your work an individual look, whether traditional, contemporary or just downright funky! The Woodworks Project workshop is well equipped and has everything you need to achieve a first class result. It is best, however, to check with the tutor that your fabric is suitable and to have confirmation of how much you will need for your project.
In a relaxed and encouraging atmosphere, you will have the chance to bring out the best in your furniture item and the Course will equip you with skills that will enable you to develop at your own pace.
Imagine the pride in restoring and reviving a beautiful small piece of furniture and the personal sense of satisfaction in having achieved it to the highest standard.
All other sundry materials, such as tacks and glue are included in the course fee. Please make sure your furniture is structurally sound before you begin and that any wobbly joints are repaired and made good.
It will be a practical idea to bring a notepad and a camera to record the progress of your work and because upholstery can get messy, to wear older clothes.
Tea, coffee and soft drinks are available and we recommend you bring a packed lunch. The kitchen has a microwave and toaster.
There is ample free parking at the Woodworks Project.
The Woodworks Project Course runs on the Tuesday of each week over a period of six weeks, costing in total £360. Starting at 10.00am and finishing at 4.00pm each day.
If you have any enquiries or to receive an information pack, please click on the button below.