Furniture Making Courses for the Public
There's just something special about working with wood!
Whether its the organic, tactile nature of the material, the transformation of part of a tree into something practical, or just the simple pleasure of using tools and processes that have barley changed in thousands of years, woodwork remains one of our most popular past-times.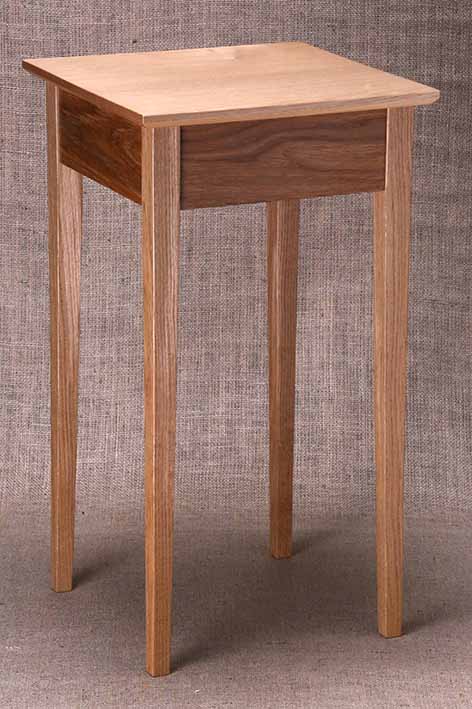 The Woodworks Project is offering a course in Furniture Making from its professionally equipped workshops close to Bath city centre.
Students on the course will work to make a stylish, hardwood, 'Shaker' style side table (shown left). In the process you will get an introduction to common hand tools, wood selection, marking out, hand and machine cut joinery, planning and finishing.
Students will be carefully guided through all the processes required to complete their tables under the supervision of our expert tutor, who will be able to answer all your woodwork related questions and ensure that at the end of the course you will have a lovey piece of hand-made furniture to take home with you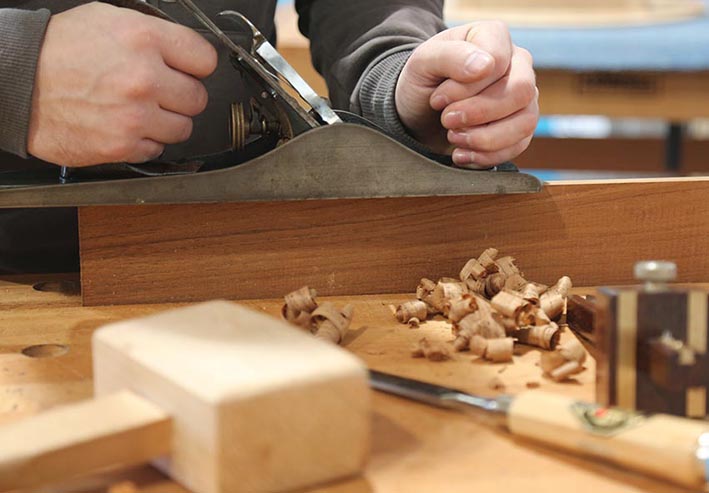 The course is aimed at beginner to intermediate level, so no previous knowledge or experience is necessary. All tools are provided and all material costs are included in course fees, so all you need to bring is a little enthusiasm!
It is a good idea however to bring a notepad and camera with you to record your progress and because woodwork can get a bit messy, we'd advise against wearing your best clothes. Sturdy footwear is a must though, so no sandals, flip-flops or high heels please!
Our courses run one day per week over six weeks, starting at 10am and finishing at 4pm. Our course fees are £450 (including all materials).
Our restroom and kitchen have a microwave, a toaster and small grill, but we would advise you to bring a packed lunch as there are very few cafes and shops within easy walking distance. There is ample free parking at our workshops. Our address and a small map of how to find us is on the back page of this leaflet.
Our next course will begin on Wednesday 23rd January
For more information or to book a place on one of our courses, please email or phone:
info@thewoodworksproject.com or 01225 313240